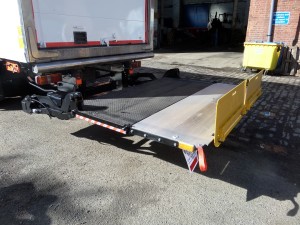 The DH-SK series tail lift combines the functionality of a "COLUMN LIFT" with the advantages of a "FLAT PLATFORM" accustomed with the slider lift. With the platform constantly staying in the horizontal position throughout its up and down cycle, the Flat Platform design is the ideal application when using roll cages to collect and deliver to customers where pallets are unusable.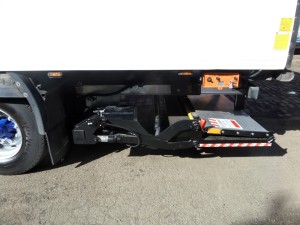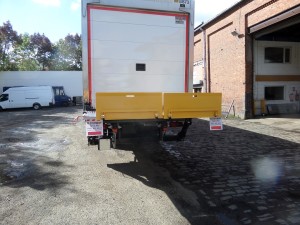 The Sliding Mechanism safely stores the platform away underneath the chassis of the vehicle, reducing significantly the damage that column lifts incur whilst reversing into the loading docks.
Most DH-SK are supplied with rear & side loading ramps, which can be raised in vertical position to serve as load restraints.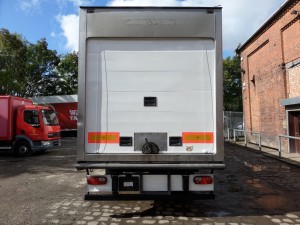 A Dhollandia SK Tail lift can be just as easily fitted to a used trailer/rigid as it can be to new equipment.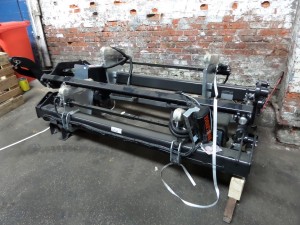 Each lift comes In a kit form which enables us to fit the complete unit inside two days.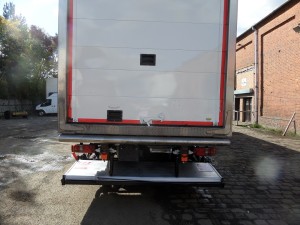 (excluding any chassis alterations)
Please 
contact B Conways 
on Tel: 0161 624 6621 or email us if you need any further information.