B Conway are proud to announce their partnership with Kion/Baoli Fork Lift Trucks. According to Michael Conway (B Conway's Group Director).
"The Kion Group made the perfect partner for B Conway's due to them being the worldwide leading provider of material handling equipment, the parent company of Linde and Still fork lift trucks and the current market leader in Europe. This enables B Conway to efficiently meet the needs of our customer's diverse requirements in terms of product range, services and technology expertise"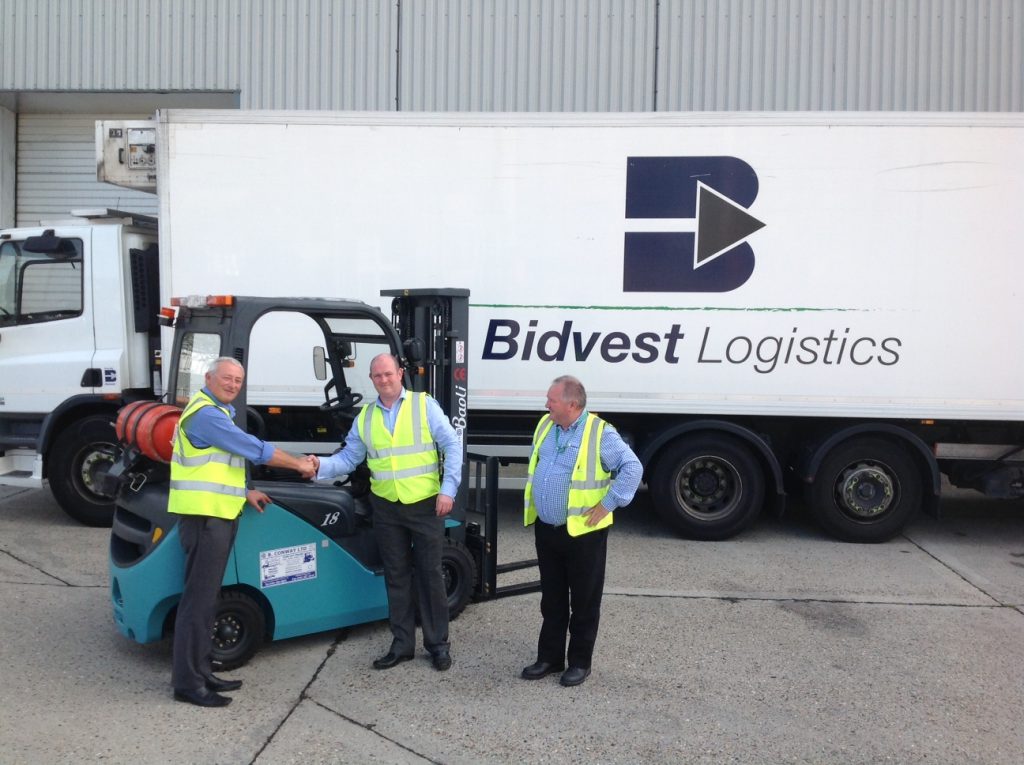 Together with B Conway's 25 years knowledge of material handling equipment and Kion/Baoli's product range, we can now offer anything from (but not limited to):
Electric walk behind Pallet Trucks
Pedestrian Stand on Trucks
Electric Counter Balance
Gas and Diesel Fork Lifts
Load ranges from 1000kg up to and in excess of 10,000kg.
After a two month test period Bidvest Logistics could see the potential in using Baoli Fork Lift Trucks above their usual supplier.
"After having the truck on test we found the greater visibility through the mast due to there special mast design and lower dashboard display helped the driver immensely whilst loading and unloading.
The hydraulic buffering system provides smooth and controlled lowering of loads which minimises risk of damage, the reduced noise level of the LPG engine, the reduced steering wheel diameter and the comfortable operators compartment all helps to ensure better health and safety and efficiency".